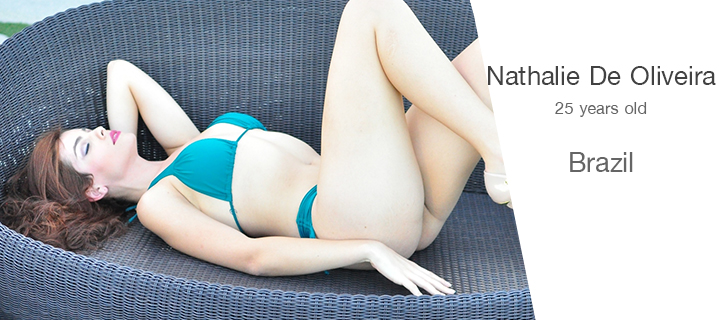 "A Profile in Success and Caring."
When Nathalie de Oliveira completed her gender confirmation surgery, it was the fulfillment of a dream. But it was also the result of years of commitment to a regimen of physical therapy, training, and emotional determination to be secure in her identity and future work. Nathalie is from Brazil. And she has a large following of Youtube viewers who have shared her journey from being a man to a woman with her. From her initial "jitters" to her last surgery, Nathalie was on a quest to find happiness in her life. It is a fundamental part of her identity. It is also part of a larger picture of creating a life with meaning and fulfillment. That is what she believes she is doing now.
As with other trans women, Nathalie has participated in several pageants. In 2016 she was Miss Trans Brazil. A year later, she was the first runner-up in Miss International Queen. Still active as a competitor, Nathalie represented Rio de Janiero in the contest for Miss Brazil in 2019. She regards her participation in these events as life affirming and a complement to her private life and studies.
That private life now includes her upcoming marriage to a physician and a move to Europe. Already a student of nursing, it is easy to see how Nathalie is making all the pieces of her life's puzzle come together. Not only has she served as an inspiration for trans women in Brazil, she has chosen a career in a profession that cares for others. By letting her fans and followers see her go through gender reassignment surgery, and by giving them a glimpse into her own very positive future, Nathalie inspires countless others who seek to embark on the same trail she has already blazed.