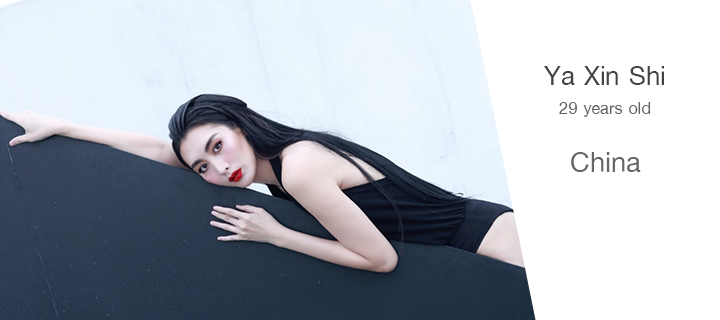 "On the Road to Stardom and Fame."
With a well established career as a singer already under her belt, Yaxin Shi, also known as Yaya, approaches life with an enthusiasm and energy that cannot be eclipsed by momentary setbacks. The 29 year-old from China, acknowledges that being a transgender woman is not always easy, but she knows it is who she really is. As a result she is comfortable and happy with herself. A supportive mother has helped make things easier, but ultimately Yaya feels she is responsible to herself and her own goals in life. And reaching those goals, she believes, also includes being a role model for other transgender people and those facing questions about their own future in a society where being a trans is increasingly accepted without prejudice.
Not every country or society, of course, feels the same ease with trans people as do many nations in Europe, North America, and Southeast Asia. That is one of the reasons Yaya chose to participate in Miss International Queen in 2019, where she was the second runner-up. According to Yaya, it was about letting people know that she and other transgender women were normal and capable of successfully achieving any number of career roles in life.
Yaya's mindset, then, is not simply focused on her own accomplishments. She has been more than fortunate in that regard already. But she wants to help develop the skills and talents of potential singers as well. That is why she also works as a vocal coach for aspiring talent. Yaya understands what it took for her to get where she is. Now, she wants to assist others in doing the same.