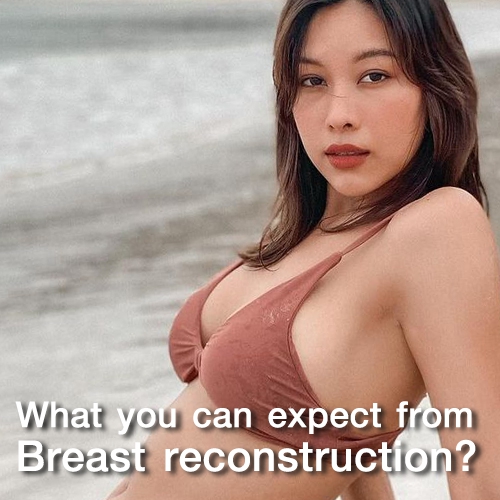 The goal of the surgery is to recreate the appearance of a natural breast using either...
How can Kamol Cosmetic Hospital assist you in obtaining attractive breasts following Cancer Related Breast Reconstruction?
Kamol Cosmetic Hospital is a specialized facility offering a range of cosmetic surgery services, including breast reconstruction after cancer treatment. The hospital has a team of experienced and skilled plastic surgeons who use advanced surgical techniques to help women achieve a more aesthetically pleasing appearance after undergoing mastectomy or lumpectomy.
Breast reconstruction after cancer is a multi-step process that can involve one or several surgeries and may take several months to complete.
"The reconstruction process is personalized to meet the unique needs and goals of each patient. The surgeons at Kamol Cosmetic Hospital work closely with patients to determine the best approach to achieve their desired results."
One of the most popular breast reconstruction techniques offered at Kamol Cosmetic Hospital is implant-based reconstruction. This involves placing a breast implant in the breast to restore its shape and volume.
In addition to breast reconstruction, Kamol Cosmetic Hospital also offers a range of breast enhancement procedures, including breast augmentation, breast lift, and reduction. These procedures can help women achieve their desired breast shape and size and enhance their overall self-confidence and body image.
In conclusion,
Kamol Cosmetic Hospital can help you achieve beautiful breasts after cancer-related breast reconstruction by offering a range of advanced surgical techniques and a personalized approach to care. The hospital's team of experienced plastic surgeons will work with you to determine the best approach to meet your unique needs and goals and help you achieve a more aesthetically pleasing appearance.